POST
Current Bike: KTM 890 ADVENTURE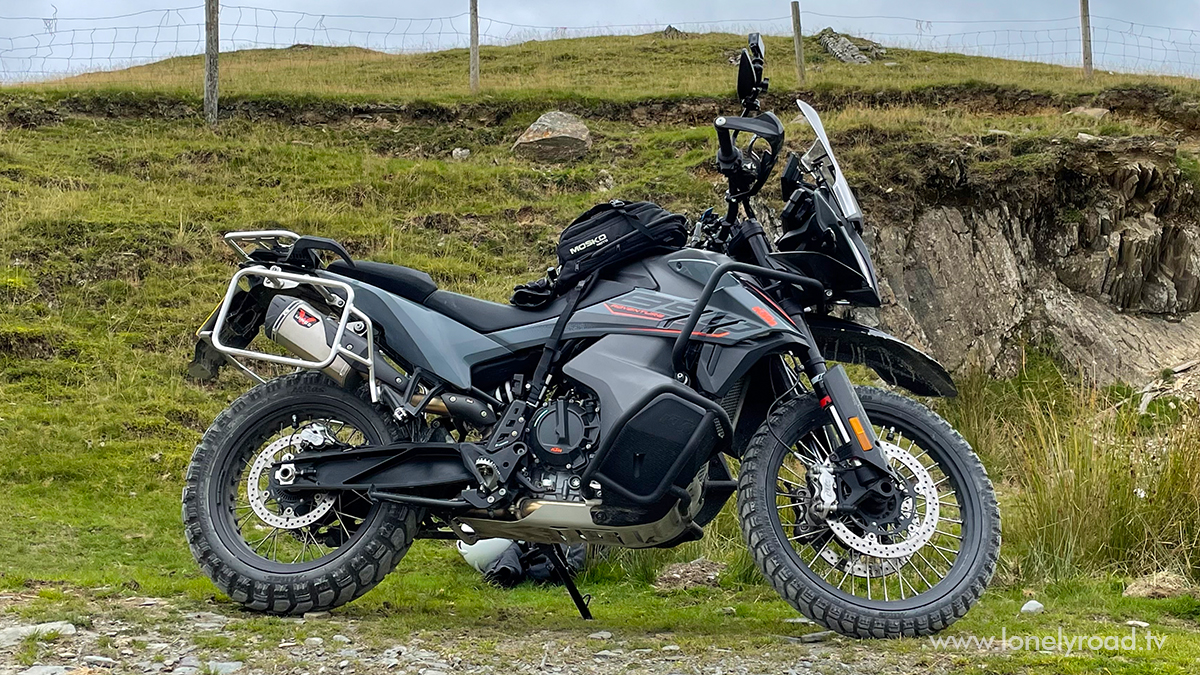 Model Year: 2021
Displacement: 889 CC
Power: 77 kW
Tyres: Mitas E07+
Dry Weight: 196kg
For many years my main adventure bike came from Triumph's Tiger range. I owned the original Tiger Explorer 1200, a later Tiger 1200 XRX, and the excellent Tiger 800 XCA. When Triumph announced the new Tiger 900 back in 2020, it seemed natural to drift towards that model. But I'd also heard good things about the KTM 790 Adventure, and more importantly, that a revised '890' version was soon to be released. After test riding both, it was the KTM that ultimately edged ahead.
Why the KTM?
I still think the Triumph Tiger 900 Rally Pro is one of the best adventure bikes on the market. It's great to ride and I had the opportunity to put one through its paces for a weekend at the excellent Triumph Adventure Experience. I'd certainly be happy owning and riding one. But there were some things about the KTM 890 Adventure which brought it home for Big Orange.
First and foremost, was weight. My shift from a Tiger 1200 to the Tiger 800 was born of wanting to get away from heavy adventure bikes. Sure, the 1200s are powerful and great on the motorway, but where I mostly ride, going much faster than 80kph just isn't possible (or desirable). And when you inevitably need to pick up the bike, 250kg plus luggage requires superhuman effort. The Tiger 900 Rally Pro clocks in at 229kg wet, against 210kg for the KTM 890 Adventure. Instantly you're able to add extras (like crash bars, pannier racks etc) and still be below the starting weight of the Tiger. The KTM's low-swung 'saddle bag' fuel tanks also make the bike feel lighter and lower than it actually is. Tigers have always suffered from being a little top heavy, and although Triumph went some way to fix this with the Tiger 900, it still carries its weight high.
Secondly, for adventure travel, range is key. The 890 Adventure's parallel twin is quite a bit more frugal than its triple cousin (while still managing to be 7kW more powerful). The KTM is rated at 4.5L/100km to the Triumph's 5.2/100km. In the real world, this equates to 20 litres taking you 410-450km on the 890 Adventure vs 360-380km on the Tiger 900. On a long trip, that makes a big difference.
Bike Setup
I opted for the regular KTM 890 Adventure rather than the 'R' version, for a couple of reasons. Firstly, the seat height is lower so felt more appropriate for my 181cm height. And I don't do hardcore offroad riding, so the added height of the R version that comes with the better suspension just wasn't a particularly useful trade-off. Secondly, and cosmetically, I've never been a fan of huge swaths of orange, and the extremely busy colour scheme of the R version just didn't appeal.
Although I chose the standard version of the KTM 890 Adventure, I've done a range of customisations to make it suitable for my needs (and address a few issues that KTM will hopefully fix in newer models).
While I didn't like the colour scheme of the R version, I do think the shape of the front end is far superior to the odd-looking standard version. I replaced the low mudguard and fork protectors with the offroad fender from the R version to complete the look.
One of the first things I do on all the bikes I buy is swap out the OEM exhaust. I'm not a fan of super loud pipes, but I do like a robust sound. More importantly though is weight. Paranoia about the various noise and emissions regulations seems to have pushed modern motorcycle manufacturers to engage in a race to the bottom to see how heavy the stock exhaust can be. Those kilos could be put to better use elsewhere on the bike. I've replaced my OEM silencer with a Wings Titanium Exhaust. Not only does it sound better, it's physically smaller, looks nicer, and saves about 1.4kg over the stock system.
In terms of wind protection, I'm currently running a rally screen from RADE/GARAGE, which is by far the best screen I've tried on this bike. Despite it being lower than stock, the wind protection is vastly superior. Basically, the OEM screen on the original 890 is terrible! I also tried a Puig Touring screen (slightly better, but not much) and the Puig Manual Elevation Mechanism (with the OEM screen); again, better, but fatally flawed.
Sticking with the front end, I've added Touratech Handlebar Risers which bring the bars up by 25mm. The original bar position is just too low for touring - having to lean forward for long hours puts too much pressure on your arms and back - and terrible for when you're standing on the pegs offroad.
As for physical protection, the 890 Adventure isn't bad out of the factory. The OEM handguards are fine and the standard belly pan is adequate for light offroad use. The 890 Adventure also comes with plastic sliders on the fuel tanks which are designed to be easily replaceable after getting a bit hacked up. I opted to supplement these with a set of Adventure Spec Crash Bars. These provide more fairing protection in the event of a low-speed spill and are extremely useful for anchoring my camera mounts. The lower bars also make a great place to put your feet up on a long highway! But the thing I like the most about these crash bars is they're made from rolled aluminium, rather than steel. The whole set only weighs 3.8kg - half of what the steel ones clock in at - yet they're just as strong.
Other items I've added include Touratech protectors for the side stand switch, brake cylinder, rear brake fluid reservoir, and the rear ABS sensor. I've also added a Touratech Splash Guard, which prevents my luggage and my back being covered in mud (thanks to a bit of poor touring bike design from KTM).
For luggage, I retained my set of Touratech Zega Pro aluminium cases from my Triumphs, paired with the model-specific pannier racks (sold as KTM Power Parts, but manufactured by Touratech). These are paired with Mosko Moto soft luggage - a tank bag and rear duffle. For me, this combination works.
Tyres
The stock tyres on the 2021 KTM 890 Adventure are Avon Trailriders. They're ok on the road, but despite their name, pretty terrible once the tarmac ends. I've been running Mitas E07+ "Enduro Trail" tyres on my journeys to date and I think they're great. Sold as a 60/40 tyre (road/offroad), they performed excellently on my recent trip to Iceland, covering 8,000km across everything from German autobahns to Iceland's notorious interior "F" roads. The tyres are still going strong and based on current wear, I'm expecting to get at least 15,000km out of the front and 13,000km from the rear. Mitas says that the yellow stripe "Dakar" versions of these tyres should see an extra 20% milage over the standard ones. I'm keen to test that claim soon.
I've generally been pretty lucky with punctures on long trips - I've had plenty riding around London, but mercifully few on the open road. For piece of mind, I now use Bike Seal in both tyres, which prevents all but the biggest punctures from deflating the tyre. I still carry a tubeless puncture repair kit, just in case.
If you're interested in the other gear I carry on my trips, see the separate post on Gear & Set-Up For Lonely Road 2023.